These are the good virtues that all, both women and men, truly strive for in another as our friend, our best friend, our mate, our ONE.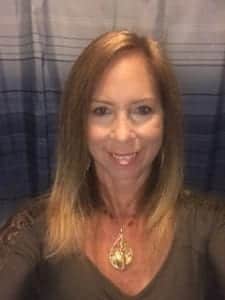 Hi Everyone,
I'm Lori Stith, CEO of Stoic Matchmaker, LLC.
StoicMatchmaker®  is a place where Stoics & non-Stoics — Young or Old –  Married or Single — meet to network and share Stoic principles about relationships and difficult life situations in order to help one another.
It's also a place where singles can meet and date Good people.
How does StoicMatchmaker® differ from other websites?
We use 'Stoic Storytelling' to apply Stoic Principles to relationships.
Stoic Storytelling is one of the most powerful ways for us to remember "what to do" when under pressure and caught off-guard because Storytelling is "Emotionally Charged"– it stimulates memory  of Stoic Principles when most needed.
We encourage You when posting (on your Member Page or the Group Pages) to apply our method of 'Stoic Storytelling' when telling Your Personal Stories.
Your Personal Stories using our method, Stoic Storytelling, gives more credibility to You in another's eyes.
How does Stoic Storytelling help you?
In Your own eyes, Stoic Storytelling advances You personally
You become what You write; It is a Testament TO YOUR ACTIONS. – It helps You to stop pretending to be someone you're not;
Instead, You will "Be as you wish to seem" – Socrates.
** DATING ? **
Stoics — preferred as long term mates (males).*
Personal Storytelling — increases attractiveness (males).**
Stoic Storytelling  — augmented effect (of the two above likely)
For more information about us, check out the drop-down menu "Network/Date" at the top of the page.
JOIN NOW — It's Time for a Change "OF OUR MINDS"
Wishing you the Very Best in Life's Journey,
Lori
_____
References:
* https://www.ashdin.com/articles/female-choice-and-male-stoicism.pdf
** https://onlinelibrary.wiley.com/doi/epdf/10.1111/pere.12120?referrer_access_token=88xKIjd7SlToGO_SLowv0Ita6bR2k8jH0KrdpFOxC67H5rL1KGQp3_Up4K3NE8XpmujDQnRqMVzXsd3j82_ELXwI2EJMGs5xm-gziFgrEpvmaUu8y8_ih1U4EulMeMz67wxccRrctUJid-M-KyflJQ%3D%3D