Are you seeking a Relationship of

ENDURANCE

or mere

CONVENIENCE?


THE ROCK OF GOD – Endurance
A Definition of Intentional Dating
Intentional dating is the process of getting to know someone romantically in a purposeful way. After all, the Merriam-Webster dictionary defines "intentional" as "done by intention or design". It involves two parties exploring the possibility of entering a long-term relationship by spending time together. It is significantly deeper than short-term casual dating.
While intentional dating will take certain practical factors into account, it is not solely based on superficial factors, such as physical attraction, financial status, or sheer convenience. Intentional dating is an active type of dating instead of a passive one. Both parties consciously take steps to advance their connection instead of merely waiting for developments to take place.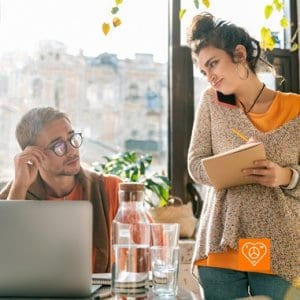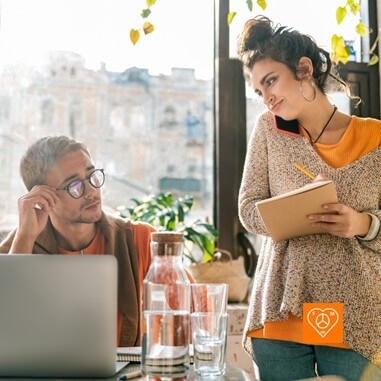 GOD BY THEIR SIDE
Definition of Intentional Dating From the Christian Perspective
Christian intentional dating is similar to secular intentional dating in some ways. In spite of the similarities, however, Christian intentional dating is designed around marriage and God's plan for the lives of those who are dating.
According to The Porch, it involves the following three components:
It is based on a plan or purpose.

Its ultimate purpose is eventual marriage to the right person.

It entails both parties having a clear knowledge about that purpose.
Intentional dating in the Christian context is more meaningful because it takes the will of God into account, not merely the desires of the flesh.

In the Christian context, intentional dating is a meaningful, practical way to avoid unnecessary emotional pain and disappointment that casual dating may bring. Instead, it focuses on relationships that are built to last.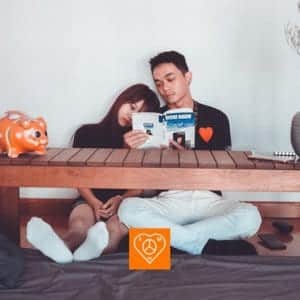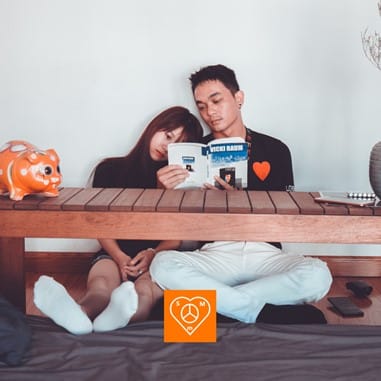 Relationships of Convenience
Christian Dating Should Be Intentional
Christians are people who have committed their lives to God. If someone is a Christian, this means that they need to seek the guidance of the Lord in all the areas of their lives, including the romantic aspect of it.
Christian dating should be intentional because the decision to marry a specific person will have a major impact on their lives. If someone plans to have a family or has a calling in ministry, they should know that their spouse will influence these areas. As such, Christing dating should be future-focused, not merely concerned with present matters.
The alternative is relationships of convenience which quickly fizzle when challenges arise.
Worries of faithfulness, worries of disinterest by their partner (or even themselves) enter the mind.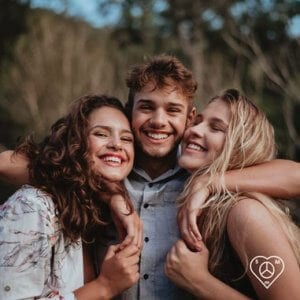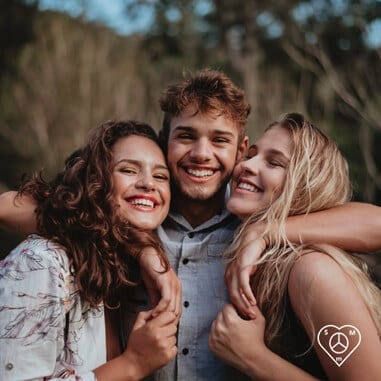 DATING FOR FUN
Practical Dating Guidelines
Christian intentional dating may seem intimidating, but these guidelines may be helpful for singles:
Date One Person at a Time
It's best for singles to show respect and avoid confusion by only dating one person at a time. Whether they end up with the person in the future or not, giving their undivided attention at present to someone is a courteous way to give importance to him or her.
Be Clear About Intentions
It's not necessary to discuss marriage on the first date. However, as early as possible, both persons should be aware of their mutual intention of discovering if the connection could end up in marriage someday.
Be Mentored by a Godly Couple
Singles can learn from the mistakes of older, wiser couples to avoid making the same ones themselves. Crosswalk recommends that new couples ask for solid advice on dating and marriage from a Christian couple whose relationship is more advanced than their own.
Pray Together
You've heard the adage that "couples who pray together, stay together." People who are dating must make it a habit to pray together and read the Bible. They should seek guidance from the Lord. After all, at the end of the day, both of them believe He is the One who will bring them together through marriage if it is His will.
Make a Decision After a Reasonable Period of Time
After a reasonable period of time, two persons who are dating should make a mutual decision together whether they will continue to pursue a relationship with each other or if they should end things amicably.
Either way, they must try their best to remain on good terms since they are still both followers of Christ.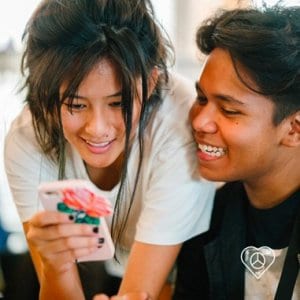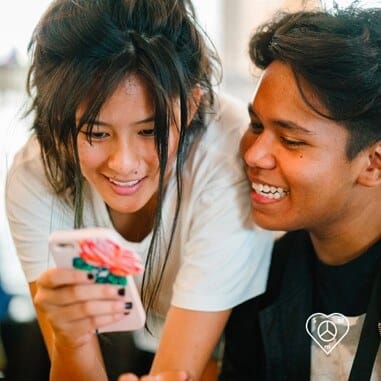 Intentional Dating Equals Courship
Courtship may seem like an outdated method of pursuing marriage. However, courtship continues to remain relevant even in present times.
After all, intentional dating is simply a modern version of courtship. Both courtship and intentional dating involve the growing friendship between a man and woman. Together, they do their best to discern if it is the will of the Lord for them to marry one another or not.
When Does Like Turn into Love & How Do You Know
Liking someone is usually a pleasant emotion or attraction based on the positive traits of the other person, whether it be physical looks, character, wit, intelligence, or talents.
Loving someone still entails the appreciation of the good characteristics of the other person. However, love is way deeper than liking. It involves, not just thinking of how one person can improve the life of another individual, but deeply caring for the welfare of the person for his or her own sake.
As 1 Corinthians 13:4-8a says:
"Love is patient, love is kind. It does not envy, it does not boast, it is not proud. It does not dishonor others, it is not self-seeking, it is not easily angered, it keeps no record of wrongs. Love does not delight in evil but rejoices with the truth. It always protects, always trusts, always hopes, always perseveres. Love never fails." (New International Version, 2011)
THAT ENDURING RELATIONSHIP BUILT ON GOD
Dating Someone on Purpose with Stoic Matchmaker
Singles may wish to begin their Christian intentional dating journey, yet they may not be sure how or where to start. Stoic Matchmaker can help Christians build loving relationships that glorify God. We prepare their minds to choose the right partner through the Stoicess' our Stoic Storytelling Meditation Method.
Unlike other online dating sites that focus on casual swipes, our members seek authentic relationships and personal growth. They are interested in connecting with someone who shares the same mature mindset.
Register as a member of Stoic Matchmaker today to explore the possibility of developing meaningful relationships based on Christian principles.
Christian Intentional Dating FAQs
What is Intentional Dating?
Intentional dating is the process of getting to know another person romantically in a purposeful manner. Two people consider the potential of entering a long-term relationship as they spend time together.
What is Christian Intentional Dating?
Intentional dating from a Christian perspective is purposeful just like secular intentional dating. The Christian version is deeper and more meaningful because it has marriage as its ultimate goal and because it seeks the will of God throughout the process.
When Does Like Turn into Love?
Liking a person is based on his or her positive characteristics. Loving a person involves genuine concern for his or her well-being, in addition to appreciating his or her good traits.
How Does Stoic Matchmaker Differ?
You will learn the Stoicess' secret process of how to select that Trusted Friend.
You'll also learn how to keep that "Lov'n Light A-Burning!"